Concrete Driveway in Troy MI 48007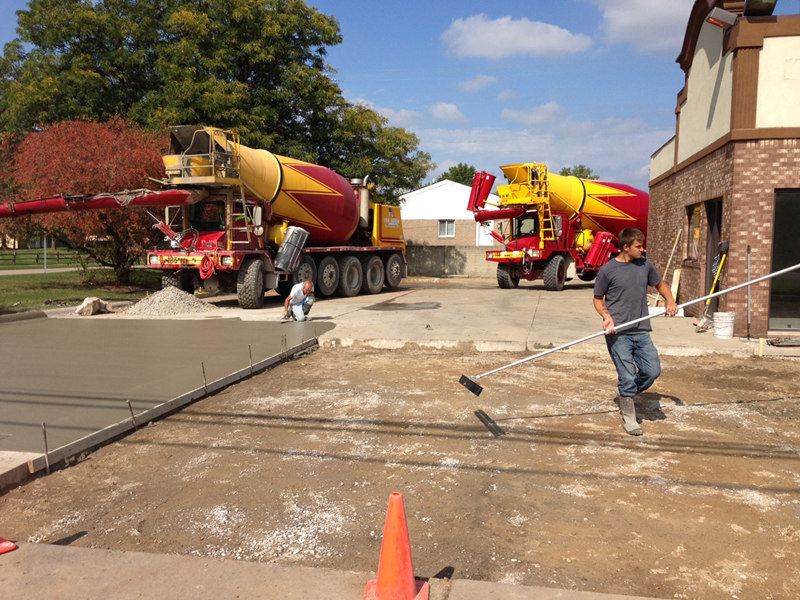 Concrete Construction is the backbone of Flatrock Concrete. As one of the largest concrete driveway contractors in Troy MI – we are changing the building landscape of our communities. We're providing general contractors, construction managers, developers and owners with the capacity, expertise and technology essential to successful building projects. Innovation, versatility and commitment to sound building practices are the foundation of our commercial concrete success.
Commercial Concrete Building Applications:
Large-scale and small-scale commercial and retail buildings
Multi-family housing
Parking garages
Tunnels
Warehouse, industrial and heavy manufacturing structures
Water treatment facilities
Parking Lots
Educational institutions
Athletic facilities and ice arenas
Flatrock Concrete is a proactive team player on every project site. Coordination and communication facilitate progress towards our shared goals. Our Project Managers are equipped with the latest technology to ensure seamless communication and responsiveness on the job.
Types of Commercial Concrete:
Regular Concrete
Stamped Concrete
Exposed Aggregate
Concrete Finishes
Contact Us Today! 586.726.6091